About LS VISION
Since establishment, LSVISION has been adhering to our core values: "Quality, Innovation, and Dedication", we hope to continue to provide Value Added Service to customers. At present, our R&D team has more than 200 people, factory area is about 20,000 square meters, and the camera has a daily production capacity of 10,000 units. In 2015, LSVISION has obtained the qualifications of "National High-tech Enterprise" and "Shenzhen High-tech Enterprise". we are certified to the ISO9001-2015 intellectual property and the German TUV certification. We are member of the Shenzhen Intelligent Security Association too. Moreover, We have our own software copyrights of "design patents" and "Intelligent analysis, face recognition, 4G Solar Powered cameras products, etc." Through the whole journey, our products have been sold to more than 100 countries around the world, and have received a lot of praise and endorsements from customers. As an enterprise, our mission is to provide more value for all partners. Our slogan is: LS VISION: For a Better World."

When launching an internal sales SOP (Standard Operating Procedure) within a company, holding a kickoff meeting is essential. This meeting can help all relevant personnel understand the new sales process and its operational details. Additionally, it is an opportunity to showcase the company's strategic planning and demonstrate support and attention to the sales team. The following are the key focuses of our kickoff meeting.
Firstly, we unveil the significance and objectives of the sales SOP by explaining them to attendees. We emphasis that the primary objective of the sales SOP is to promote the standardization and normalization of the sales process, increase sales performance and customer satisfaction. We also detail the company's expectations for the new sales process, including all sales personnel complying with the sales SOP, ensuring the accuracy and clarity of sales orders and customer needs, and achieving sales objectives.
Secondly, we provide detailed SOP operational steps, showing every stage of the entire sales process. These steps include everything from sales inquiries to the confirmation of orders, with specific details on how to record customer information, assess customer needs, provide quotations, and provide customer service. We emphasize the importance of standardized operations and the impact and significance of each step to enable everyone to have a better understanding of the sales SOP.
Thirdly, we provide training and guidance for the sales team. Training includes how to use the sales SOP and how to communicate and interact with customers effectively. We also introduce some sales techniques to help the sales team better understand customer needs, provide satisfactory solutions, and increase sales volume by improving customer experience.
Finally, we provide a feedback mechanism for the sales SOP to enable the sales team to provide feedback and opinions during daily work. We emphasize the importance of feedback for adjusting and optimizing the sales SOP when necessary. We assure the sales team that the company will listen to their voices and continuously improve the sales SOP for long-term organizational success.
At the end of the kickoff meeting, we summarize the implementation of the sales SOP, emphasizing the company's support and attention to the sales team. We encourage the sales team to stay confident, work hard, adhere to standardized operations, and create more success in the new sales process.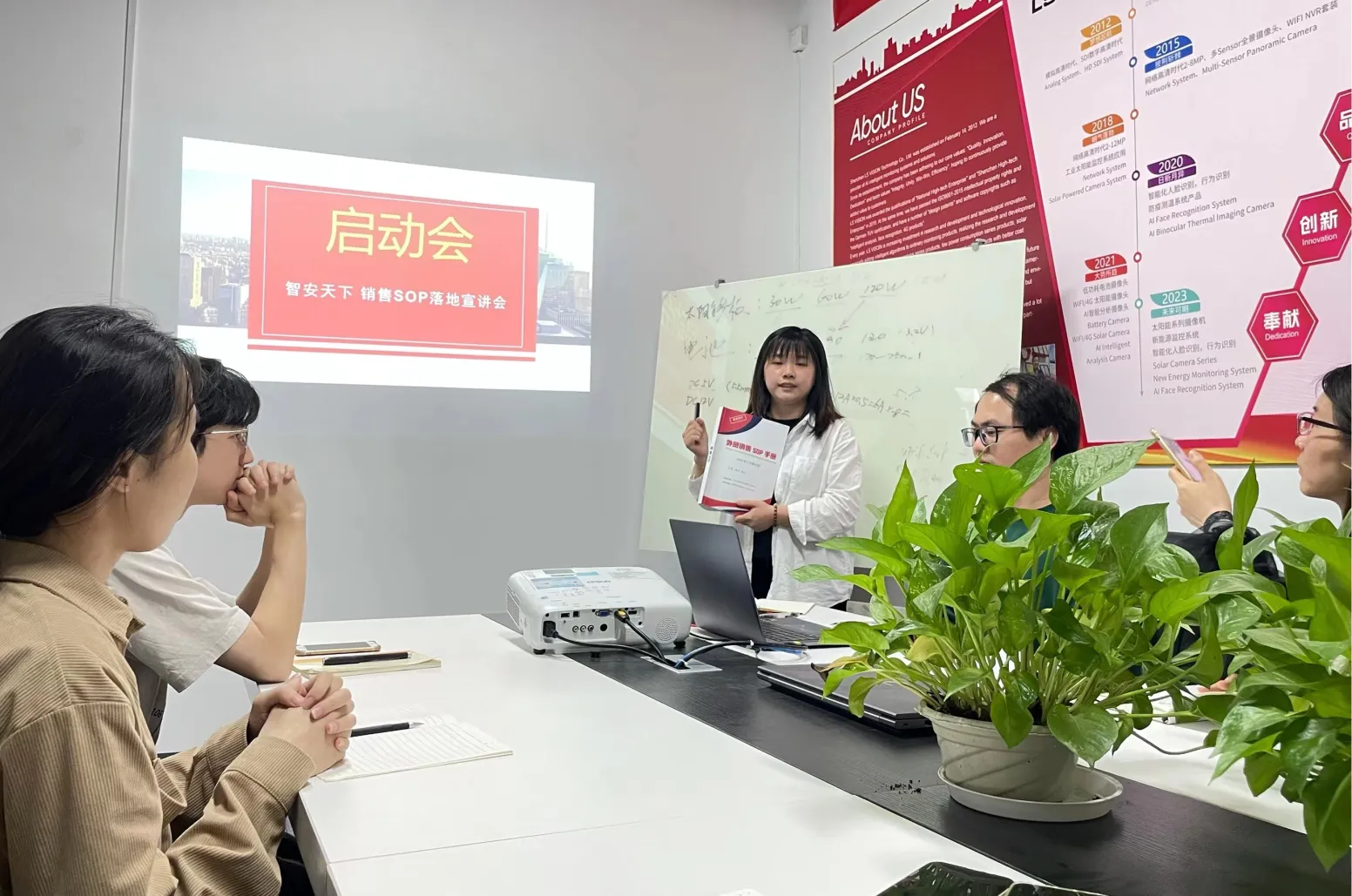 In conclusion, the kickoff meeting provides an opportunity for the sales team to understand the sales SOP and receive training and guidance. It helps the organization achieve standardized operations, increase sales performance, and customer satisfaction, creating a favorable environment for the sales team's success.